Hotels Near Universal Studios Orlando For All Budgets
One thing is for certain ... there is no shortage of hotels near Universal Studios Orlando. The hotels near Universal Studios come in all shapes, sizes, colors and budgets.
Although staying at one of the Universal on-site hotels has its benefits, it's not always within everyones budget. Plus, Universal Orlando may be just one part of your Orlando vacation so it may not make sense to stay on-site and perhaps change hotels later ... not that you have too of course. And, if you're like me, how much money you have to spend for a vacation is usually a deciding factor on the type of Orlando lodging that you'll be staying at. If price is not a factor, then Orlando is your oyster.
Since there are so many hotels near Universal Studios Orlando to choose from, deciding where to stay can be a difficult challenge. It's always nice to have some recommendations isn't it? Well, I'm here to help you out and make a few recommendations of my own.
But I haven't seen and been everywhere. That's why you'll see links to other sites like TripAdvisor and Expedia.
What I love most about TripAdvisor is that they have millions of unbiased and candid reviews of hotels near Universal Studios Orlando, and elsewhere, from people like you and me. In addition, to help with your hotel choice, TripAdvisor ranks each hotel with a TripAdvisor Traveler rating. The rating is constantly updated and based solely on the reviews received from people who have stayed at that hotel. TripAdvisor also allows you to shop for hotel rates and compare them to make sure that you're getting a great deal.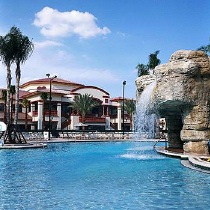 Ranking right up there with TripAdvisor is Expedia. Much like TripAdvisor, Expedia has tons of great user reviews as well as their own Traveler Ratings. What I like about Expedia's ratings is that they go into a little more detail than TripAdvisor's. Expedia breaks the overall rating down into 4 categories, each with its own rating: hotel service, hotel condition, room cleanliness and room comfort. You can get a really great feel for the hotel by checking out these ratings. And, best of all, after you find the perfect hotel, you can make your reservation directly at Expedia.
So without much further adieu, lets look at some hotels near Universal Studios Orlando for everyone's budget, style and taste.


---
After booking your hotel, get your Universal Orlando tickets here


---
Click here to go to Cheap Orlando Hotels
Hotels for Under $200 (coming soon)
Hotels for More than $200 (coming soon)
Click here to go to Universal On-Site Hotels