Universal Studios Orlando
In the News

---
STAY ON TOP OF ALL THINGS UNIVERSAL!
Join Universal Studios Orlando by "liking" their Facebook page. Just click here.
---
---
DISCOUNTS ON UNIVERSAL ORLANDO PACKAGES AND HOTELS
Universal Studios Orlando current has a couple of promotions going on.
The first promotion can save you up to 30% at Universal's on-site hotels on select dates in 2013. It's called the Best Days to Vacation event. You can save up to 30% by staying three nights or more at one of Universal Orlando's three on-site resorts. In addition you receive exclusive benefits that include a free Universal Express and early admission to The Wizarding World of Harry Potter. Click here for full details.
The other promotion is Universal Orlando's get an extra night free deal. When you purchase this exclusive vacation offer and when you stay at a nearby Universal Partner Hotel you'll receive your 4th Night & 3rd Day FREE. You'll get early admission to the Wizarding World of Harry Potter and other perks when you travel to Universal Studios Orlando from January 3 to June 30, 2013 (must arrive by June 16, 2013 to qualify). Full details are available by clicking here .
---
UNIVERSAL ORLANDO ANNOUNCES NEW ATTRACTION!
Transformers: The Ride-3D is coming to Universal Studios Orlando this summer! Universal has worked closely with Transformers director Michael Bay to bring this goundbreaking ride to Universal Studios Orlando. The ride will feature the intergalactic battle between the Autobots and Decepticons in an authentic 3D thrill ride. Can't wait for this one!
---
MORE HARRY POTTER

Building upon the wildly successful Wizarding World of Harry Potter, Universal is bringing us even more Harry Potter!
Taking the place of the previous Jaws ride at Universal Studios Orlando will be a new attraction featuring the boy wizard. The new attraction will be connected with the Wizarding World at Islands of Adventure by the Hogwarts Express!
The new attraction will be featuring Gringotts Wizarding Bank and Diagon Alley
All aboard everyone!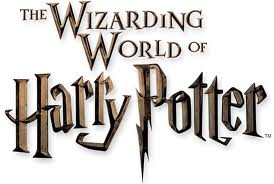 ---
---


Don't forget to bookmark this page to stay on top of all the latest Universal Orlando news.


Images © Universal Orlando Resort
---
Click here to return to Home Page