Take the Headache Out of Driving and Road Trip Planning to Orlando
Driving to Florida doesn't have to be a pain. It can actually be fun! Road trip planningis the key to a trouble free journey.
If you live close to Orlando then choosing to drive to Universal Studios Orlando is a no-brainer. If you live a little further away, then the decision can be a little more difficult.
On the one hand, driving is definitely a little cheaper than flying so you save some money. You won't have to rent a car , so you can save even more money. But, driving does take longer to get to Orlando than flying. And, if you're traveling with children, well, let's just say driving with the kids for 24 hours in a car or van can be an adventure.
Over the years Sophia and I have done our 24 hour Florida road trip many times. From before we had children to driving with the kids. We've driven straight through in our younger and wilder years, but now we spread it out over two days. And, we've always been very fortunate because as much as we worry before each trip, we've always had good weather to travel and, as much as I joke about it, our kids are a pleasure to travel with. The best part for me is leaving from the north in the middle of winter and slowly, as each state rolls on by, watching the snow disappear. It's a beautiful thing!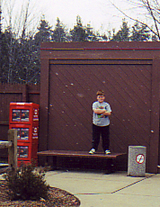 Leaving the snow behind!
The other thing we love about driving is that you can
pack a lot of stuff!
The weather in Florida can sometimes be a little up and down … especially in the winter. Is it going to be warm, cool, or downright frigid? This can make packing a bit of a problem with deciding on what clothes to bring and all. When you drive, especially if you have a minivan, the problem is solved because you can pack as much as you like! Plus, you can pack some extra food, water and other goodies to make your vacation to Universal Studios Orlando a little more pleasurable and perhaps a lot more affordable.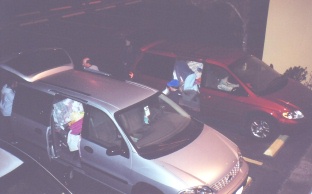 Packing Up and Hitting the Road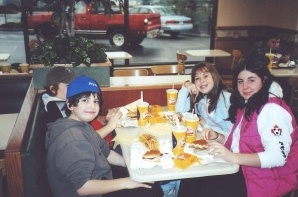 Mmm Mmm Good! Lunch on the Road
We always have fun planning our Florida road trip.
Plan your route well in advance
. If you're not a member of an automobile club, I highly recommend that you become one. They can help you plan your travel route and provide you with the appropriate maps. We always get a
TripTik
from our auto club. It's a series of flip over maps that guide you every mile of the way, including highlighting construction zones. You may also get some
valuable savings
on hotels and Universal admission tickets.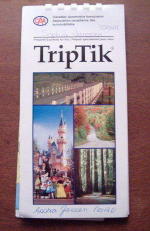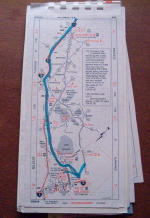 And remember, sometimes the shortest route isn't always the best route. We usually head south in winter so the weather can be unpredictable to say the least. We try to avoid, as much as possible, the Appalachian Mountains because getting caught in a winter storm in the mountains can be dangerous. We head through the southern tier between Tennesse and Georgia to try to avoid any treacherous conditions. It takes a little longer, but, knock on wood, we have always traveled without incident.

If you are not member of an auto club you can plan your route on the internet by using web sites like MapQuest, Google Maps or Yahoo Maps to get some of the best Florida travel maps and driving directions available.
When driving, just be sure to drive safe, take your time, enjoy the sites and enjoy the time with your family. If you've ever felt that you don't take enough time to listen and talk to your loved ones, 24 hours in a minivan is a great way to get reacquainted.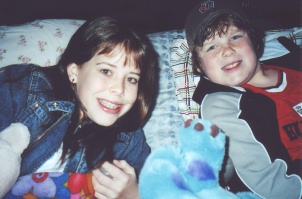 Life on the Road
Plan ahead and I'm sure you'll have a safe and enjoyable trip. Do your homework and be sure to get your driving directions in order. If you have kids, it's a great idea to do the travel planning with them. It gets them involved in your trip from the get go, making the entire vacation more enjoyable.
Then get your travel gear together, double-check your check list, and you're on your way to the vacation of your lifetime.
Happy Driving!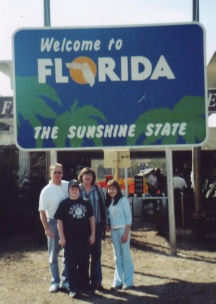 Florida ... at Last!
---
Click here to go to Cheap Orlando Airfare
Click here to go to Cheap Orlando Car Rental
Click to go to Orlando Airport Transportation
Click here to go to Travel Planning and Travel Gear