Get Safely to Your Hotel with Reliable Orlando Airport Transportation
Getting from the airport to your hotel can be another matter. That's why you need reliable Orlando airport transportation.

If you've rented a car a car be sure to get proper directions to your hotel from your car rental agency.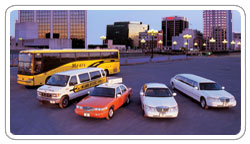 Some hotels and resorts have a shuttle bus service which, if you price around on the internet, are not the cheapest way to go. In addition, because you are on a bus with other travelers that may be staying at other resorts, it's quite possible that it will take you much longer to get to your hotel if you happen to be the last or near last stop.
Taxis are yet another way to go. The cost can vary significantly so choose your "cabby" wisely. Be sure to ask "how much?" before you get in the cab.




For us, the best way to get started on your Universal Studios Orlando vacation is to have your Orlando airport transportation pre-arranged with a local airport limousine company. "Limo" you say? Don't worry, it's not as expensive as it sounds. We always use Murray Hill Transportation . For a very affordable fee, they're friendly driver will meet you at the baggage claim, load your bags and bring you directly to your hotel. No waiting around for other travelers to board a bus. And, if you wish, for no extra charge they'll even make a grocery stop along the way so that you can pick up some goodies.
I highly recommend Murray Hill . Why? Because not only are they cheap, safe and reliable but also because on one of our trips to Orlando, our plane was an hour and a half late. No worries though. Murray Hill Transportation was still there waiting for us on our arrival. So be sure to check out Murray Hill Transportation to reserve your Orlando airport transportation before you leave on your trip.
And, when you make your booking please be sure to tell the kind folks at Murray Hill that you were referred to them by escape-to-universal-studios-orlando.com. They might even give you a discount!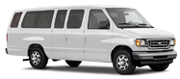 ---
Click here to go to Cheap Orlando Airfare
Click here to go to Driving to Florida
Click here to go to Cheap Orlando Car Rental
Click here to go to Travel Planning and Travel Gear